Metropolitan Area Labor Market Conditions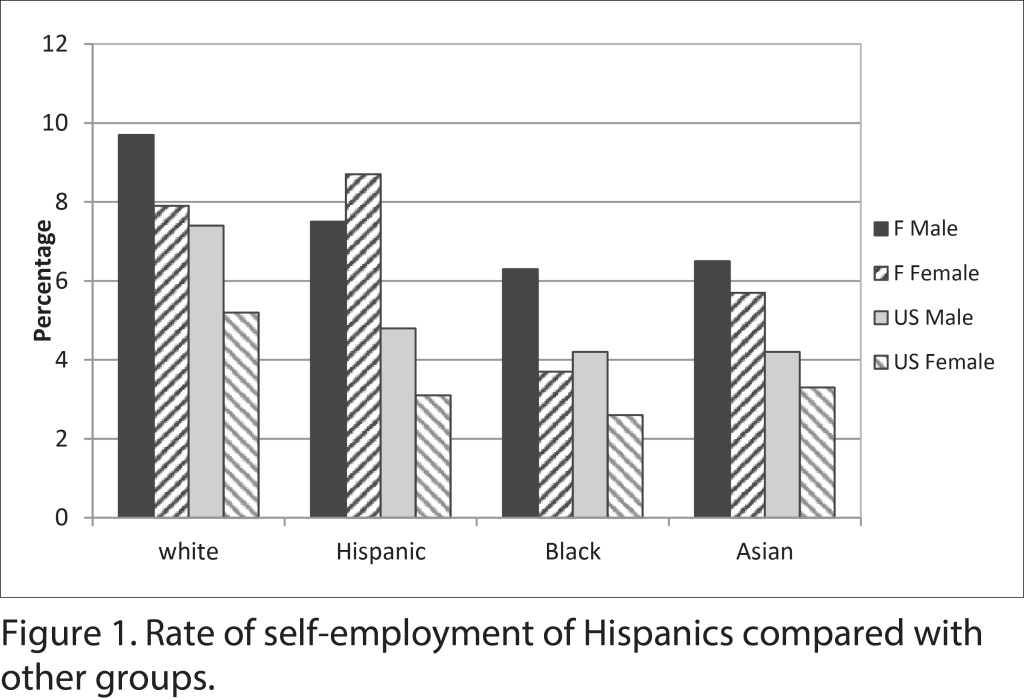 Using the Public Use Microdata Sample from 2006 to 2010 American Community Survey and a hierarchical regression, this study examines how metropolitan-area-level labor market conditions are associated with the propensity of business ownership for the Hispanic labor force in the United States, and how the relationship differs between the foreign born and the native born, and between men and women. Findings from this study suggest that, in addition to personal and household characteristics, metropolitan labor market characteristics such as demographic composition, economic structure, and general labor market strength are important for Hispanic business ownership, contingent on gender and foreign-born status of the individual labor force.
The full article can be found here: Wang, Q. 2015. Foreign-Born Status, Gender, and Hispanic Self-Employment across U.S. Metropolitan Labor Markets: A Multilevel Approach. Economic Development Quarterly.